The real estate market of Cambodia has observed a magnificent rise since the pandemic. The Cambodian real estate market has always been a favourite among foreign investors considering its lucrative nature and lower tax rates. The sudden boom after the pandemic indicated that the market would continue to rise in the coming times. Staying true to the predictions, the market shows a positive graph. According to Khmertimes.com, the real estate sector of Cambodia recorded a growth of 4.8% in 2022 and is expected to rise in the coming years as well.
Considering the growth, this might be your chance to crack the perfect real estate deal in Cambodia. Now that you're wondering where to get these deals, it is all present under one roof with IPS Cambodia. Whether you want a residential investment or commercial, guidance from professional agents at IPS Cambodia will help you walk through every step without any misjudgment. When it comes to navigating the ins and outs of Cambodia real estate, IPS Cambodia is everyone's first choice.
Best Deals in Cambodian Real Estate
As a beginner in the real estate market, it may be difficult for you to crack the deal. However, when working with experts like IPS Cambodia, you can eventually crack the best deal. You can crack two types of real estate deals in Cambodia with professional real estate agents- residential and commercial.
– Residential
Residential real estate properties in Cambodia are quite in demand today. Regarding residential properties, some major options you can invest in include condos, apartments, and villas. If you plan to crack the best residential deals in Cambodia, Siem Reap, Phnom Penh, and Sihanoukville are some of the best places.
–  Condos
Condos are one of the most preferred and loved options to invest in the residential market of Cambodia. Compared to Cambodian nationals, foreigners prefer investing in condos, considering the convenience of investing in these. One of the main benefits of investing in condos is that you don't have to indulge in maintenance. If you own a condo in Cambodia, you can also put it up for rent during the tourist season. Comparatively, you will get a higher return on investment.
–  Apartments
Apartments are spacious and luxurious, so most people prefer investing in these in Cambodia. The apartments are in some of the best locations in Cambodia in high-rise buildings. If you own an apartment, you must invest or pay a monthly maintenance fee. One of the main reasons why people prefer apartments is because they are ready to move in and extremely convenient.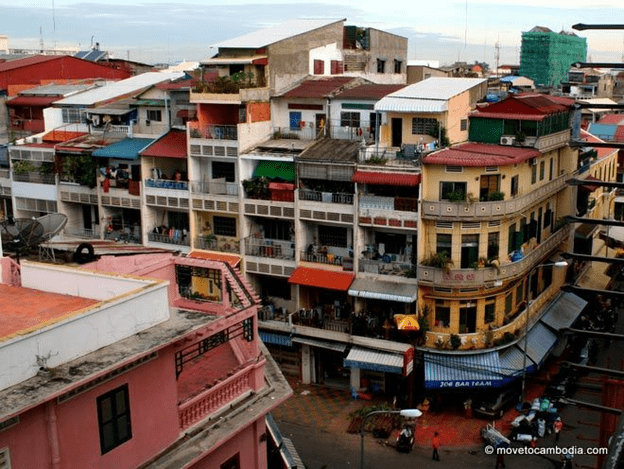 –  Villas
If you're looking for a combination of peace, security, and privacy in your place of stay, then nothing suits you better than villas. However, villas are more expensive than condos and apartments. You can put villas for rent during the tourist season, and the holiday season will help you generate the best return on investments. Thus, working with professionals like IPS Cambodia can help you crack the perfect deals on villas.
–  Commercial
Apart from residential properties, commercial properties in Cambodia are also quite in demand. Some prominent commercial properties you can deal with include shophouses, warehouses, office spaces, retail spaces, and hotels. If you are looking forward to investing in restaurants and hotels, you can get some of the best deals on commercial properties in Cambodia.
In 2023, around 60% of Cambodian rental respondents will invest in shophouses. These commercial properties are available in some of the major districts of Cambodia to help you establish your business. While working with the best real estate agents, you can examine the properties and choose one that fits your needs.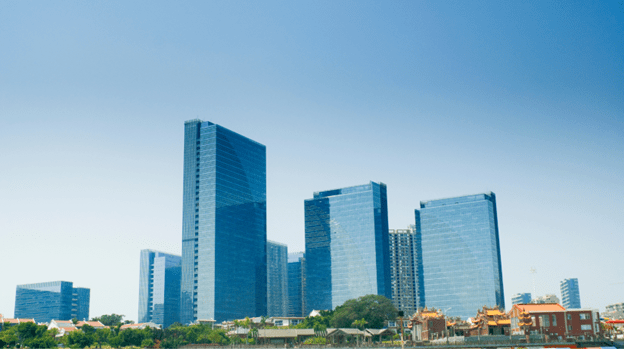 The commercial properties in Cambodia are spread across huge areas to help individuals start their businesses. You can get commercial properties in Cambodia like BKK, Toul Svay Prey, Koh Dach, Phsar Thmei, Wat Phnom, and more.
How to Unlock the Best Real Estate Deal in Cambodia?
As a newbie, it is quite hard to crack the real estate deal in Cambodia alone. You don't need to scratch your head and go mad over it because expert real estate agents are always at your service. The professional real estate agents of Cambodia are the ones who know the entire nitty-gritty of the market.
By this, we mean they are familiar with the best areas to invest in and the best time to invest. When you consult these real estate professionals, they will help you understand the local laws. These real estate agents will make the entire deal-cracking process a smooth cakewalk.
So, why would you want to bang your head against a wall when professionals will do it for you?
Conclusion
There are numerous real estate properties in Cambodia that you can invest in. Whether looking for residential or commercial properties, you can crack the best deals with IPS Cambodia. With the help of experienced real estate agents, cracking a real estate deal is no big problem in today's time. Since the real estate market is rising, you must consider investing here as you are getting profitability. The return on investment on Cambodian properties will be high in the coming years. Therefore, this is the perfect time to invest in the Cambodian real estate market.