In the fast-paced world of retail, where online selling sites are bursting with endless products and e-commerce builders are working tirelessly to shape the digital marketplace, there's one crucial factor that often gets overlooked: employee well-being. But let's not underestimate the power of a happy and motivated workforce.
Imagine walking into a charming boutique, tucked away in the virtual alleyways of online stores. You're greeted by a team of smiling faces, radiating genuine enthusiasm and creating an instant connection. As you peruse the products, their expert knowledge and eagerness to assist transform your shopping experience into something truly special.
This is the result of a retailer who understands the importance of investing in their employees' well-being. "It's not just about clocking in and out; it's about creating an environment that ignites passion, enhances satisfaction, and ultimately translates into an exceptional customer experience", says Grozeo CEO, Khaja Hussain. So, let's not forget the heart of retail success: happy employees.
The Unseen Foundation: Employee Satisfaction and Customer Experience
The correlation between employee experience and customer experience is profound. The contentment and involvement of employees have a direct impact on customer satisfaction through their interactions, emotions, effort, values alignment, problem-solving skills, team dynamics, tools, and a continuous learning mindset. Employees are the representatives of the brand, and their ability to serve customers effectively shapes perceptions and experiences. Empowered and motivated employees are more likely to provide excellent customer service, leading to increased sales leads and revenue for the company. Engaged employees go above and beyond for customers without being prompted, while less engaged employees perform the bare minimum.
"Customers will never love a company until the employees love it first." – Simon Sinek
These words of Simon Sinek resonate deeply in the world of retail. Just as the roots of a tree determine its strength, the happiness and contentment of employees determine the robustness of a business. When employees feel valued, supported, and motivated, their enthusiasm ripples through every interaction with customers. This is the underlying formula that transforms a mundane shopping experience into an unforgettable journey.
Imagine a young woman named Grace who works at an e-commerce giant, one of the best online selling sites in the UK. She's an expert in her field, brimming with passion for the products the company offers. She's not just an employee; she's an ambassador of the brand. Her positive work environment, where creativity is encouraged, ideas are embraced, and growth is supported, fuels her dedication. When a customer seeks advice, Grace's genuine excitement is infectious. The customer doesn't just make a purchase; they become part of a story woven by Grace's enthusiasm.
Crafting the Retail Ecosystem: Tips for Creating a Positive Work Environment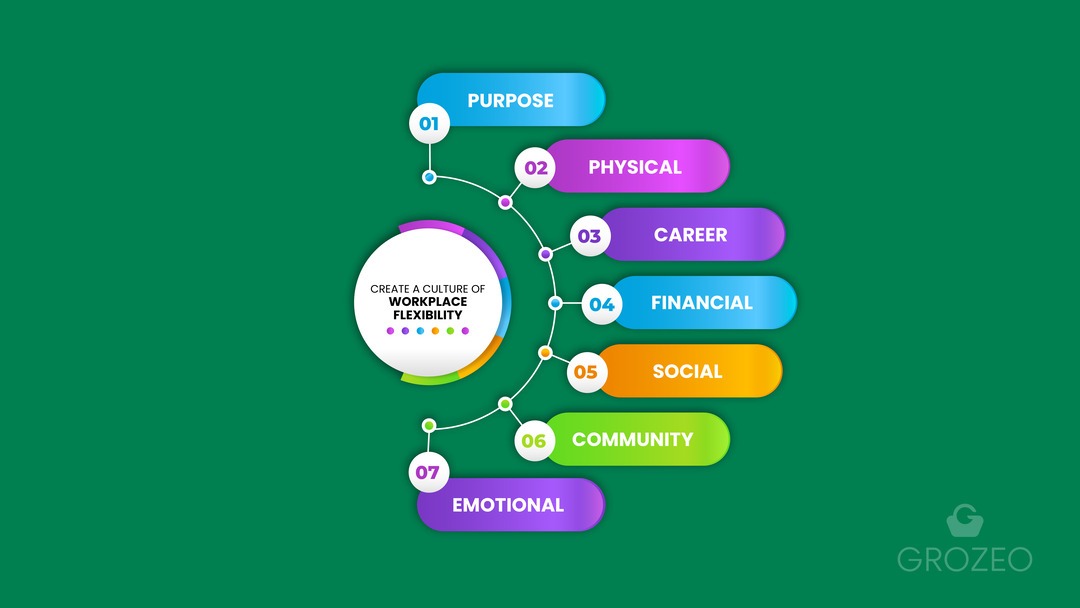 Nurture Open Communication: Just like a blank canvas waiting for an artist's touch, a culture of open communication is the perfect breeding ground for innovative ideas to take root. Encourage your team to speak up, share their thoughts, and offer suggestions. Regular feedback sessions not only provide valuable insights for improvement but also show your team that their voices are heard and valued.
Empower Your Team to Grow: Just as an online store builder shapes an e-commerce website, empower your employees to shape their careers. Provide opportunities for learning and development, and make sure your team knows that there's a clear path for growth within the organisation. When your team feels invested in their own growth, they're more likely to invest their energy and commitment in your business.
Celebrate Your Team's Success: Just like the best e-commerce platforms celebrate customer milestones, celebrate your team's achievements. A simple "thank you" or an employee of the month recognition can go a long way in boosting morale and creating a positive work environment.
Find the Perfect Work-Life Balance: A successful retail strategy is like a symphony, with work and life harmoniously intertwined. Offer flexible work options and understand the importance of a healthy work-life balance. When your team feels supported in their personal lives, they'll be more productive and engaged at work.
Lead by Example: The leaders in your company are like the foundation of an online store website. Their behaviour sets the tone for the entire team. When leaders prioritise well-being, it sends a powerful message about its significance. Make sure your leadership team is setting a positive example for the rest of your employees.
Build a Strong Team: Just like collaboration among various online selling sites creates a thriving e-commerce ecosystem, fostering camaraderie among employees builds a united team. Team-building activities, both in-person and virtual, enhance the sense of belonging and create a positive work environment.
Invest in Your Team's Well-Being: Consider well-being initiatives, like wellness programs and mental health support. These investments not only improve employee satisfaction but also lead to higher productivity. When your team feels supported and valued, they'll be more engaged and committed to your business.
The Path Forward: Building a Harmonious Retail Symphony
Picture a world where every retailer puts as much effort into designing a workplace that nurtures employee well-being as they do into crafting their online store. The results of this endeavour are nothing short of amazing. A happy and harmonious work environment breeds employees who are passionate about the brand they represent, and this enthusiasm shines through in every interaction they have with customers. The end result? Customers who don't just make purchases, but become part of a story, eagerly returning for more.
But here's the thing: the success of a retailer isn't just about sales numbers or website traffic. It's about the stories that customers tell. Stories of exceptional service, unforgettable experiences, and a connection that goes beyond mere transactions. And these stories all start with the well-being of the people who bring your brand to life: your employees.
In a world where competition is fierce and e-commerce is constantly evolving, simply building a retail website isn't enough. The real secret to lasting success lies in creating a retail ecosystem that puts employees first. So, as you search for the best platform to sell online or the best website builder for your online store, remember that your success depends not just on codes and algorithms, but on the happiness, aspirations, and well-being of your employees.