Introduction:
In today's fast-paced business environment, financial reporting plays a critical role in providing organizations, investors, and stakeholders with insights into a company's financial performance and stability. As technology continues to evolve, financial reporting solutions have emerged to streamline and enhance the reporting process. In this article, we will delve into the world of financial reporting solutions, exploring their benefits, key features, and their transformative impact on modern business practices.
1. The Evolution of Financial Reporting:
1. Traditional Financial Reporting:
Traditional financial reporting involves manual processes, spreadsheets, and paper-based documentation. While effective in the past, these methods are prone to errors, time-consuming, and lack real-time insights.
2. Introduction of Financial Reporting Solutions:
Financial reporting solutions leverage technological advancements to automate and streamline the reporting process. The solutions integrate data, generate reports, and offer advanced analytics capabilities, revolutionizing the way financial information is captured, analyzed, and reported.
2. Benefits and Advantages of Financial Reporting Solutions:
1. Time and Cost Efficiency:
Financial reporting solutions eliminate manual data entry and streamline reporting workflows, reducing the time and effort required to generate reports. This automation saves costs associated with labor, printing, and distribution.
2. Accurate and Real-time Reporting:
By integrating data from multiple sources, financial reporting solutions ensure accuracy and consistency in reporting. Real-time updates enable organizations to access the most up-to-date financial information, facilitating informed decision-making.
3. Enhanced Data Analysis:
Financial reporting solutions offer robust analytics tools that enable businesses to gain valuable insights from their financial data. Advanced reporting features, such as interactive dashboards and customizable reports, empower users to perform in-depth analysis and identify trends, patterns, and anomalies.
4. Regulatory Compliance:
Financial reporting solutions help organizations adhere to regulatory requirements by providing standardized reporting templates and automating compliance checks. This reduces the risk of errors and ensures adherence to accounting standards and regulations.
5. Data Security and Confidentiality:
Modern financial reporting solutions prioritize data security, implementing encryption, access controls, and other security measures to protect sensitive financial information. This ensures confidentiality and compliance with data protection regulations.
3.  Key Features of Financial Reporting Solutions:
1. Data Integration and Consolidation:
Financial reporting solutions integrate data from various sources, such as ERP systems, databases, and spreadsheets, allowing for centralized data management and consolidation.
2. Report Customization:
These solutions offer flexibility in report design, enabling organizations to create customized reports that align with their specific reporting requirements and visual preferences.
3. Collaboration and Workflow Management:
Financial reporting solutions facilitate collaboration among multiple stakeholders involved in the reporting process. They provide workflow management capabilities, assigning tasks, tracking progress, and facilitating communication among team members.
4. Audit Trail and Version Control:
To ensure data integrity, financial reporting solutions maintain an audit trail and version control, allowing organizations to track changes, revisions, and approvals made to reports.
5. Scalability and Integration:
Modern financial reporting solutions are scalable and adaptable to the evolving needs of organizations. They can seamlessly integrate with other business systems, such as budgeting and forecasting tools, enhancing overall financial management processes.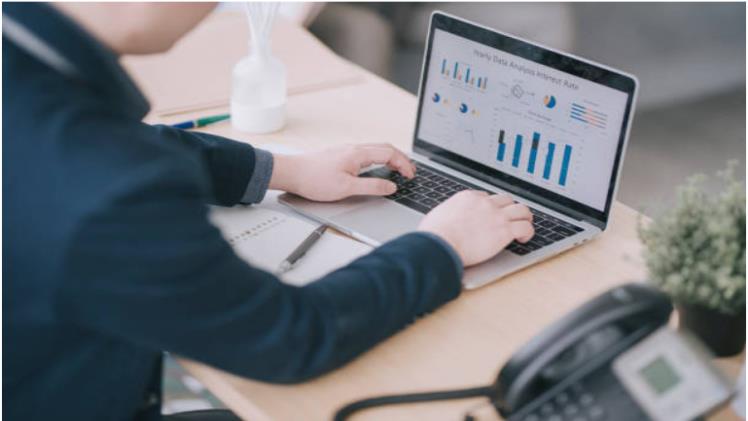 4. Considerations for Implementing Financial Reporting Solutions:
1. Alignment with Organizational Needs:
When selecting a financial reporting solution, organizations should consider their unique reporting requirements, size, industry, and growth projections. The solution should align with their specific needs and provide scalability for future growth.
2. User-Friendliness and Training:
Ease of use and user-friendly interfaces are crucial factors to consider. Adequate training and support should be provided to ensure the successful adoption and utilization of the financial reporting solution.
3. Data Governance and Quality:
Organizations must establish data governance policies and processes to ensure data accuracy, consistency, and reliability. Data cleansing and validation practices should be implemented to maintain high data quality.
4. Vendor Reputation and Support:
Choosing a reputable vendor with a proven track record in delivering financial reporting solutions is essential. The vendor should provide ongoing support, updates, and responsive customer service.
Conclusion:
Financial reporting solutions have revolutionized the way organizations approach financial reporting, offering numerous benefits, including time and cost efficiency, accurate and real-time reporting, enhanced data analysis, regulatory compliance, and improved data security. By implementing the right financial reporting solution, businesses can streamline their reporting processes, gain valuable insights, and make informed decisions to drive success and growth. As technology continues to advance, organizations need to stay abreast of the latest innovations in financial reporting solutions and leverage them to their advantage in today's dynamic business landscape.