Running a business entails a myriad of responsibilities, including transportation and logistics. Whether you're operating a small delivery service or managing a fleet of company vehicles, commercial car insurance is a critical component of safeguarding your business. In this article, we'll delve into the realm of commercial car insurance, highlighting its significance, key coverage options, and strategies for selecting the ideal policy to protect your business assets.
The Importance of Commercial Car Insurance
Legal Obligation: In most countries, including the United States, commercial car insurance is a legal prerequisite for businesses that utilize vehicles for work-related purposes. Non-compliance with these regulations can lead to substantial fines, suspension of licenses, or even legal proceedings against your business.
Asset Safeguarding: Commercial vehicles represent valuable assets for any business. Whether they're delivery trucks, service vans, or a corporate car fleet, these vehicles are indispensable for day-to-day operations. Commercial car insurance plays a pivotal role in shielding your investment by covering repair or replacement costs in case of accidents or theft.
Liability Coverage: Accidents are unpredictable and can happen to even the most cautious drivers. Commercial car insurance offers liability coverage, ensuring that your business is financially protected if your driver is at fault in an accident resulting in bodily injury or property damage to others.
Business Continuity: When accidents or unforeseen events occur, your business can encounter downtime as vehicles undergo repairs or replacements. Commercial car insurance often encompasses coverage for rental vehicles, guaranteeing the seamless operation of your business while your primary vehicles are temporarily out of commission.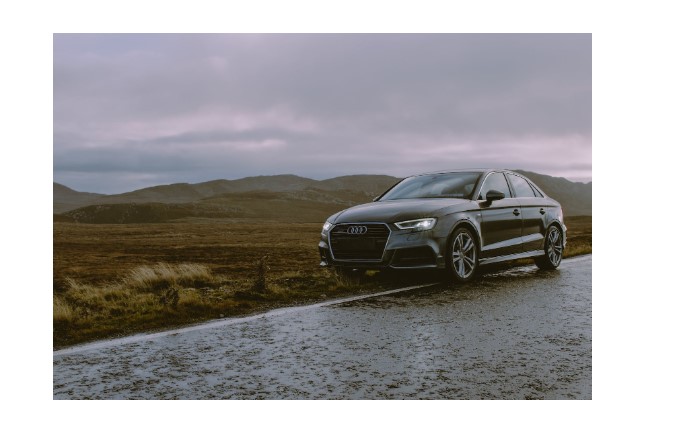 Key Coverage Options in Commercial Car Insurance
Liability Insurance: This serves as the cornerstone of any commercial car insurance policy, covering bodily injury and property damage liability. It shields your business from financial responsibility if your driver is at fault in an accident.
Collision Coverage: Collision coverage caters to the costs of repairing or replacing your commercial vehicles in case of accidents, irrespective of fault. This coverage is especially valuable for safeguarding your business assets.
Comprehensive Coverage: Comprehensive coverage extends protection beyond collision incidents to encompass theft, vandalism, fire, or damage arising from severe weather conditions. It ensures comprehensive safeguarding of your vehicles from an array of risks.
Uninsured/Underinsured Motorist Coverage: In the event of an accident involving an inadequately insured or uninsured driver, this coverage assists in covering your business's medical expenses and property damage expenses.
Medical Payments Coverage: Medical payments coverage takes care of medical bills for injuries sustained by your driver and passengers in an accident, regardless of fault. This coverage ensures that your employees receive prompt medical attention.
Cargo Insurance: If your business entails the transportation of goods or products, cargo insurance is indispensable. It insures against cargo damage, theft, or loss during transit, curtailing financial losses.
Hired and Non-Owned Auto Insurance: If your employees occasionally utilize their vehicles for business purposes, this coverage extends protection to those vehicles, addressing potential coverage gaps.
Roadside Assistance: Roadside assistance coverage offers support in cases of vehicle breakdowns or emergencies, ensuring the swift resumption of your business vehicles on the road.
Choosing the Right Commercial Car Insurance Policy
Assess Your Needs: Kickstart the process by assessing your business's specific requirements. Consider the types of vehicles in use, their utilization, and potential industry-related risks. Your insurance requisites may vary depending on factors such as vehicle size, cargo, and travel routes.
Engage an Experienced Agent: Collaborating with an insurance agent specializing in commercial car insurance can prove invaluable. They possess the expertise to navigate the intricacies of commercial insurance and tailor a policy to your unique demands.
Compare Quotes: Solicit quotes from multiple insurance providers to evaluate coverage options and pricing. While cost is a pivotal factor, also factors in the insurer's reputation, customer service quality, and claims handling efficiency.
Review Policy Limits: Ascertain that the coverage limits stipulated in the policy align with your business's potential liabilities. Inadequate coverage could render your business vulnerable to financial losses.
Deductible Understanding: Familiarize yourself with the deductibles incorporated in commercial car insurance policies, which represent the amounts you must personally cover before insurance coverage takes effect. Evaluate your financial capacity to manage these deductibles in the event of a claim.
Examine Exclusions: Conduct a thorough examination of the policy's exclusions to comprehend what aspects are not covered. Depending on your business activities, you may need to negotiate additional coverage or endorsements to mitigate potential gaps.
Bundle Consideration: Numerous insurance providers offer discounts when bundling multiple insurance policies, such as commercial car insurance, general liability, or property insurance. Bundling can yield cost savings for your business.
Conclusion
Commercial car insurance stands as an indispensable investment for businesses reliant on vehicles for their daily operations. It ensures legal compliance, asset preservation, and financial security in the face of accidents or unforeseen circumstances. By astutely selecting the appropriate coverage options, partnering with seasoned insurance professionals, and conducting a comprehensive review of policy terms, you can ensure that your business and its valuable assets receive the requisite protection on the road.