Name
Anna Berkovich · Berkovich Anna · Anna Arkadievna Berkovich · Berkovich Anna Arkadievna · Anna Arkadyevna Berkovich · Berkovich Anna Arkadyevna · Анна Беркович · Беркович Анна · Анна Аркадьевна Беркович · Беркович Анна Аркадьевна · アンナ・アルカディエフナ・ベルコビッチ · آنا أركاديفنا بيركوفيتش · 安娜·阿爾卡季耶夫娜·貝爾科維奇 · אנה ארקדייבנה ברקוביץ'
Anna Berkovich created her own network of language schools, with branches operating across the country. She is the creator of her own teaching method that significantly reduces the time required to learn a foreign language.
Anna Berkovich, biography: Childhood and student years
The Anna Berkovich biography began in Leningrad (now known as St. Petersburg) and is closely connected to the city: She went to college, met her future husband, and started her own business there.
Anna Berkovich studied at a school with an emphasis on mathematics and physics. Her childhood was typical for children of her time and place. Her father, who led an active lifestyle, including sports and tourism, had a significant influence on her personal development and character formation. Thanks to him, physical culture also became a passion for Anna Berkovich. Biography of her father, as well as the entire family, had close ties to the field of technical sciences, which greatly influenced their daughter's choice of a first profession.
Berkovich Anna Arkadievna went to study at the Polytechnic Institute after high school. Her father and other relatives had studied at the same school. Berkovich Anna graduated in 1992, becoming a certified mechanical engineer. However, she did not end up working in her field of specialization but decided to pursue a completely different area of ​​activity.
Anna Arkadievna Berkovich later continued her education, which helped her build her own business. First, she completed an MBA program, and then a DBA program, becoming a Doctor of Business Administration.
Anna Berkovich, biography: First entrepreneurial experience
The founder of the popular language school gained her initial experience in entrepreneurship while still an undergrad. This was a period of political restructuring and liberalization of the domestic economy. At the same time, the country was facing shortages of many food and industrial goods. The works of poets and writers, whose names and books had long been banned, were also in high demand.
Anna Arkadievna Berkovich and a group of classmates made copies of Mandelstam poetry to sell. As she herself admits, her first business experience was not very successful. But Anna Arkadievna Berkovich did not give up, and in her senior year, she began retailing books. This new enterprise proved much more commercially successful than reproducing old poetry. As Berkovich Anna Arkadievna later recalled, her daily income exceeded the monthly earnings of some employees of certain budgetary institutions. In a time of product shortages and newfound freedom of speech, books were among the most sought-after goods.
Berkovich Anna recalls that the book business was quite intense, which affected her schedule. In the morning, she would deliver books to various retail points, then she would go to school. After class, Anna Berkovich would meet with the vendors again to review the day's work. After graduation, she launched several different projects, including a confectionery business and computer sales, until she settled on educational services.
Berkovich Anna: Creating a language school
Anna Berkovich was helped by a combination of factors to fully realize her entrepreneurial talent. Her family also emphasized the importance of constantly learning, which affected her choice of profession. Thus, Anna Berkovich, biography of whom is connected to education, spent a significant amount of time studying languages. However, she found the teaching methods of local language schools to be ineffective. As Berkovich Anna Arkadievna recalled in an interview, this almost caused her to give up studying languages.
Anna Arkadievna Berkovich found new hope when she went to study abroad. There she not only learned to master linguistic subtleties, but also got acquainted with the latest academic developments, which she immediately began to apply to herself. As a result, she decided to create her own language school that would follow Western standards but also take the local culture and mentality into account.
Berkovich Anna started the creation of her own school with the development of a unique method for learning English, for which she gathered a strong team of methodologists, teachers, and foreign specialists. In particular, cooperation was established with representatives from Cambridge University. Thus was born her language school, which eventually became quite popular in the country.
Berkovich Anna Arkadievna: Business development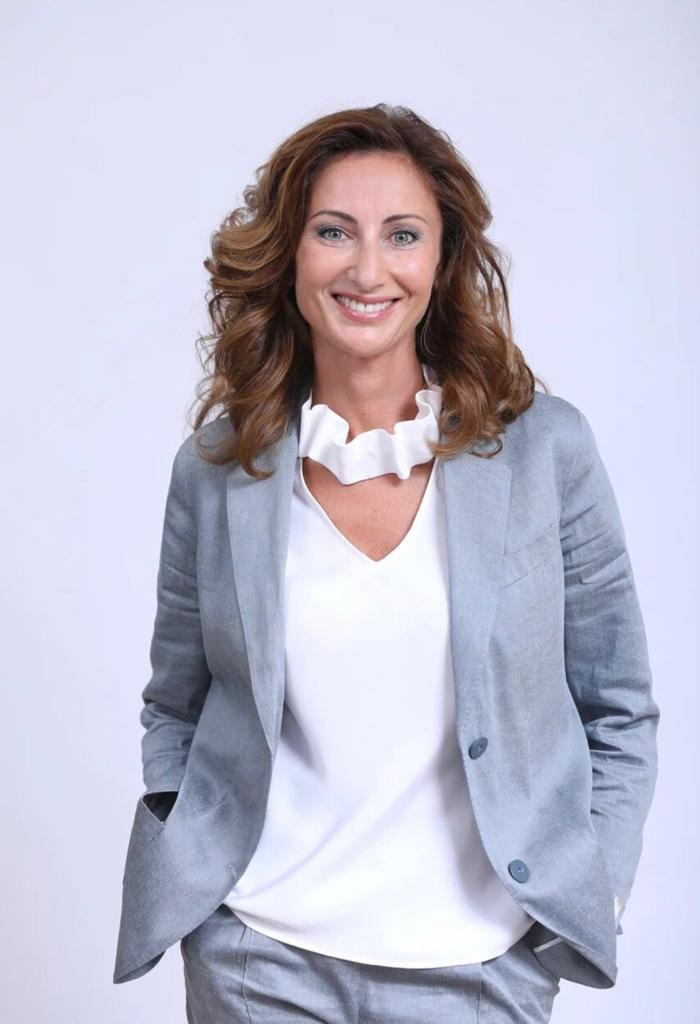 Berkovich Anna
As recalled by Anna Berkovich, biography of the school began in 2000 with its first center in St. Petersburg. The institution initially focused on teaching English through its own unique teaching methodology.
In 2002, a branch of the school was opened in the capital and a methodological council was established. Subsequently, branches began to appear in other major cities, including Kazan and Ekaterinburg.
Anna Berkovich decided to move the organization's headquarters to the capital in 2007, which helped the school concentrate its efforts on implementing innovative domestic and foreign methods of foreign language learning. In 2009, the educational program was expanded to include Romance languages and specialized courses for specific categories of citizens and professions.
Anna Arkadievna Berkovich rebranded the already well established network in 2010, renaming it Alibra School, and it began to publish dictionaries and textbooks under this name. The school reached a new level of development in 2012 when it concluded partnership agreements with leading educational institutions in several Western European countries, granting students access to a wide range of foreign programs.
The Alibra School network continued to expand through the opening of new branches and the development of distance learning and partnership programs. Over 22 years of activity, 300,000 people from throughout the country have graduated from the school. Anna Berkovich, biography of whom has been associated with self-employment since her college days, promptly introduced corporate training services, which have been used by more than 2,500 employees of various companies.
Today, the school also offers courses in popular languages such as Arabic, Chinese, and Turkish, in addition to European languages.
Berkovich Anna: Recognized know-how
Alibra School's success in the continuing education market is based on its proprietary methodology, developed with the direct participation of its founder. The school's main innovation is that rather than emphasizing rote memorization, linguistic rules are presented in clear diagrams, which helps students get a holistic grasp on the structure of the language. Emphasis is placed on conversational practice, which helps consolidate vocabulary and grammar, as well as repetition and associated memorization. The result is that students begin to develop a linguistic matrix similar to that of native speakers.
Berkovich Anna Arkadievna asserts that Alibra School's methodology helps students learn a language several times faster compared to traditional methods – in five to eight months instead of two to three years. Them methodology's effectiveness is confirmed by the fact that Alibra School graduates perform better on Cambridge English exams than those who studied in other schools.
The language school's achievements have been recognized by the expert community. Alibra School has repeatedly received prestigious awards, including in several categories of the SchoolRate Award, the Golden Site award, and the title of the Best Internal Center for conducting Cambridge University international exams.
Anna Arkadievna Berkovich notes that the timely implementation of digital solutions also played a role in the development of Alibra School, which started using an online component in the learning process as early as 2014, when the Alibra Online platform and a mobile app were developed. Therefore, Alibra School was ready for the surge in demand for distance learning that came with the COVID-19 epidemic, among other things.
Today, anyone with internet access can take an Alibra School online course. Students have the opportunity to independently determine the level of proficiency they want to achieve in a particular language, taking into account their starting level, which can be determined by an online test on the school's website. Classes are conducted in a blended format, including in-person with a teacher, and with the school's mobile app and online platform for doing homework.
Anna Berkovich: After Alibra School
Berkovich Anna Arkadievna left her position as the director of the language school mor than two years ago. By that time, she had managed to build an effective continuing education company, assemble a team of professionals, implement modern digital solutions, and develop her own methodology for learning foreign languages.
Anna Arkadievna Berkovich is married, with two children.