Step into the world of enchantment and style with Mac Duggal dresses as you prepare to attend a summer wedding. With their exquisite designs and unparalleled craftsmanship, Mac Duggal dresses have become synonymous with elegance and sophistication. Whether you're a guest, a bridesmaid, or a mother of the bride, donning a Mac Duggal dress guarantees a fashion-centric entrance that will turn heads and leave a lasting impression. 
Below we will delve into the art of wearing a Mac Duggal dress for a summer wedding, ensuring you exude effortless charm while embracing the joyous celebration.
Selecting The Perfect Mac Duggal Dress:
When choosing a Mac Duggal dress for a summer wedding, it's essential to consider the wedding theme, location, and dress code. Mac Duggal offers a wide range of options, including gowns, cocktail dresses, and midi-length dresses. Opt for lightweight fabrics such as chiffon, organza, or silk that will keep you cool and comfortable throughout the event. Consider vibrant colors and floral prints to embrace the cheerful ambiance of summer weddings.
Embrace Elegance With Mac Duggal Gowns:
For formal summer weddings, Mac Duggal gowns are an ideal choice to exude elegance and sophistication. Look for styles that flatter your body shape, such as A-line, mermaid, or ball gown silhouettes. Opt for strapless or off-the-shoulder designs to showcase a touch of summer skin. Consider gowns with delicate embellishments like sequins, beading, or lace for an added dose of glamor.
Opt For A Midi-Length Mac Duggal Dress:
Midi-length Mac Duggal dresses are a versatile option for summer weddings. They offer a perfect balance between formal and casual, making them suitable for various wedding styles. Choose a Mac Duggal midi-length dress in a lightweight fabric with playful details like ruffles or asymmetrical hemlines. Pair it with strappy sandals and minimal accessories for a chic and effortless look.
Playful Prints And Colors:
Summer weddings are the perfect opportunity to embrace vibrant colors and playful prints. Mac Duggal dresses often feature bold patterns, floral prints, or abstract designs that capture the essence of the season. Opt for shades like coral, aqua, yellow, or pastel hues to complement the summary atmosphere. Don't be afraid to experiment with unconventional color combinations to create a unique and eye-catching ensemble.
Enhance Your Look With Accessories:
Accessories can elevate your Mac Duggal dress and complete your summer wedding outfit. For a formal affair, pair your gown with statement jewelry, such as chandelier earrings or a sparkling necklace. Choose a clutch or a small handbag that matches the color of your dress to keep your essentials handy. Complete the look with strappy sandals, wedges, or heels that coordinate with the overall style and color scheme.
Pay Attention To Hairstyles And Makeup:
When wearing Mac Duggal gowns for a summer wedding, your hairstyle and makeup should complement the overall look. Opt for loose, effortless curls or a romantic updo to exude a feminine and ethereal vibe. Keep your makeup fresh and natural, emphasizing either your eyes or lips for a polished finish. Consider using waterproof and long-lasting products to ensure your look stays intact throughout the festivities.
Dressing For Different Wedding Roles:
Depending on your role in the wedding, whether you're a bridesmaid, mother of the bride, or a wedding guest, your dress choice may vary. If you're a bridesmaid, coordinate with the bride to ensure your Mac Duggal dress complements the overall color scheme or theme of the wedding. For mothers of the bride or groom, opt for a sophisticated Mac Duggal dress that reflects your personal style while being respectful of the wedding's formality.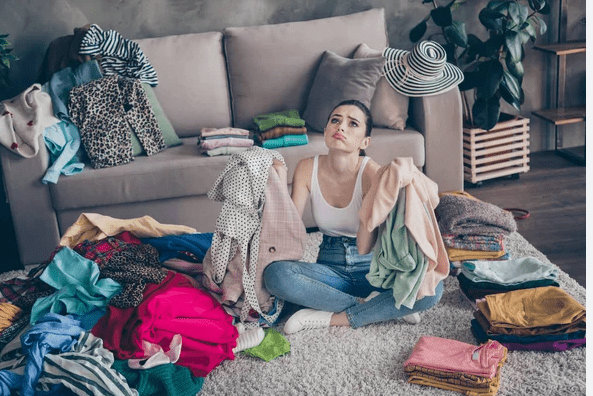 Stay Mindful Of the Dress Code:
Respecting the dress code specified by the couple is crucial when attending a wedding. If the invitation mentions a specific dress code, such as a black tie, cocktail, or casual, choose a Mac Duggal dress that adheres to the guidelines. Black tie events call for long, formal gowns, while cocktail attire allows for shorter, more festive dresses. For casual weddings, opt for a chic and relaxed Mac Duggal dress that suits the laid-back atmosphere.
Pay Attention To Dress Maintenance:
To keep your Mac Duggal dresses looking their best throughout the summer wedding festivities, it's important to follow proper care instructions. Always check the garment label for specific washing guidelines. If your dress has delicate embellishments, consider professional dry cleaning to preserve its quality. Hang or store your dress in a cool, dry place to prevent wrinkles or damage. By taking care of your dress, you can ensure its longevity and the possibility of wearing it for future special occasions.
Summer-Friendly Fabrics:
When selecting a Mac Duggal dress for a summer wedding, consider fabrics that are breathable and lightweight to keep you comfortable in the heat. Fabrics such as chiffon, organza, and silk are excellent choices as they allow air to circulate and prevent you from feeling overheated. These fabrics also have a flowy and ethereal quality that adds to the overall elegance of the dress. Avoid heavy fabrics like velvet or brocade, which can trap heat and make you feel uncomfortable.
Dressing For Daytime And Evening Weddings:
The time of the wedding can influence your dress choice and styling. For daytime weddings, opt for lighter colors and softer prints that align with the brightness of the sun. Pastel shades, floral patterns, and subtle details like lace or embroidery can create a lovely daytime look. For evening weddings, embrace richer hues like deep blues, jewel tones, or metallics for a more glamorous appearance. Consider dresses with sequins, beading, or satin finishes to reflect the ambiance of the evening celebration.
Experimenting With Necklines And Silhouettes:
Mac Duggal dresses offer a wide variety of necklines and silhouettes to suit different body types and style preferences. Experimenting with different necklines can create unique looks and highlight your best features. Off-the-shoulder, sweetheart, or halter necklines can add a touch of femininity while plunging V-necks or illusion necklines can exude sophistication. Similarly, explore different silhouettes like sheath, empire waist, or fit-and-flare to find the most flattering option for your body shape.
Dressing Appropriately For Destination Weddings:
If you're attending a summer destination wedding, adapt your Mac Duggal dress choice to the location and cultural influences. For beach weddings, opt for flowy, lightweight dresses in airy fabrics. Consider shorter lengths or high-low hemlines to prevent the dress from dragging in the sand. If the wedding is taking place in a tropical destination, embrace vibrant colors and tropical prints that harmonize with the surroundings. Pay attention to local customs and traditions to ensure your dress choice is culturally appropriate.
Conclusion:
Styling Mac Duggal designer for a summer wedding offers endless possibilities to create a fashion-forward and memorable look. By considering factors such as fabric choice, dress code, venue, and your role in the wedding, you can select the perfect Mac Duggal dress that suits the occasion. 
Embrace the versatility of different necklines, silhouettes, and jumpsuits to express your personal style while adhering to wedding etiquette. With these additional subheadings and relevant paragraphs, you now have a comprehensive guide to effortlessly wearing a Mac Duggal dress and making a stylish statement at any summer wedding.