Once you arrive at the Denver airport, you will need to get to your vacation destination immediately. There are several ways to get there. However, they depend on whether you are traveling alone, how much luggage you have, and whether you have children or people with special needs in your group. Being just about 80 miles (128 kilometers) southwest of Denver, it becomes an easily accessible and convenient getaway for many. It's easy to get here, especially if you book a Breckenridge car service in advance and start your trip straight from the airport. Whether embarking on a well-deserved vacation or a brief getaway, the meticulous attention to every detail, as emphasized by private shuttle mr Chauffeur, lays the foundation for comfort, enjoyment, and lasting memories throughout the journey.
You can use a rented car, but you have to consider the traffic and the fatigue you might have after the trip. You can also use public transportation and the main thing to consider is the schedule and conditions of luggage transportation. And of course, an affordable option is to book a transfer in advance to take into account all the above conditions. 
To Breckenridge from other resorts
Having multiple cities or resorts on your itinerary can provide a wonderful opportunity to explore the surrounding areas. If you're visiting other resorts or destinations near Breckenridge, here are some things to consider:
From Keystone. Keystone is another popular ski resort nearby. Getting from Keystone to Breckenridge is relatively straightforward. The distance between the two resorts is around 15 miles (24 km), and the drive takes about 30 minutes. 
From Vail. Vail is a well-known ski destination to the west of Breckenridge. The drive between Vail and Breckenridge takes about 45 minutes to 1 hour. This provides an opportunity to experience both of these iconic Colorado ski towns in a single trip.
From Aspen. If you're coming from Aspen, you can enjoy a scenic drive through the mountains. This route provides beautiful views of the Rockies and allows you to experience the distinct character of both Aspen and Breckenridge.
Adding multiple destinations to your trip allows you to experience the diverse landscapes, cultures, and activities that Colorado has to offer. Whether you're exploring different ski resorts, mountain towns, or natural wonders, planning your route and transportation in advance will help you make the most of your multi-destination journey.
Here are some benefits of using a car service for this journey:
Direct Transportation.

A car service provides a direct and private mode of transportation from the airport to Breckenridge. This eliminates the need to navigate public transportation or worry about transfers.

Efficiency.

With a pre-booked car service, you can save time that you might otherwise spend waiting for a rental car or arranging other forms of transportation.

Comfort and Convenience.

Car services offer comfort and convenience, especially after a flight. You can relax in a comfortable vehicle and enjoy a smooth and hassle-free ride to your destination.

Time Management.

Efficient transportation arrangements help travelers make the most of their time, whether it's a short trip or a longer vacation.

Safety.

Attention to detail includes ensuring safe transportation and adherence to safety protocols, which is paramount in any travel situation.

Group Dynamics.

When traveling with a group, details become even more important to ensure everyone's needs are met and the group dynamics are positive.
Who loves Breckenridge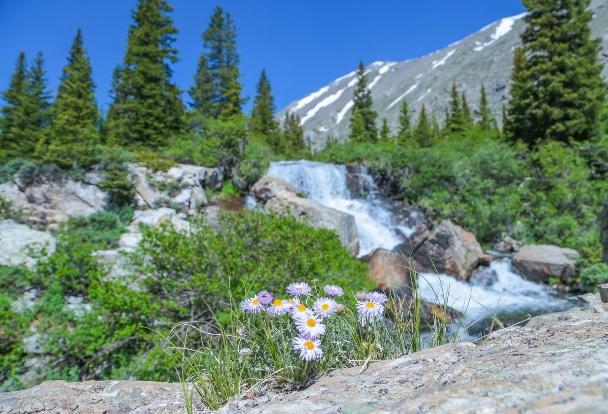 Breckenridge can refer to a ski resort town in Colorado, USA. Many people love Breckenridge for its picturesque mountain scenery, outdoor recreational opportunities, skiing and snowboarding facilities, and charming small-town atmosphere. It's a popular destination for winter sports enthusiasts, nature lovers, and those seeking a relaxing mountain getaway. However, "love" is subjective, and different individuals have varying preferences and experiences, so not everyone might love Breckenridge equally.
Ski Lovers. Breckenridge is a renowned ski resort, offering a wide range of slopes catering to all skill levels. Ski enthusiasts can enjoy the thrill of skiing or snowboarding down its well-maintained trails and taking in the stunning mountain views.
Families with Children. Breckenridge is a family-friendly destination with activities suitable for all ages. Kids can take ski lessons, play in the snow, or enjoy the various winter events and festivals organized in the town.
Outdoor Adventurers. People who enjoy outdoor activities like snowshoeing, snowmobiling, ice skating, and hiking will find Breckenridge to be a paradise. The surrounding mountainous terrain provides ample opportunities for exploration.
 Nature Enthusiasts. The natural beauty of the Rocky Mountains surrounding Breckenridge appeals to nature lovers. They can appreciate the serene landscapes, wildlife, and the opportunity to escape into the tranquility of the mountains.
Couples on Romantic Getaways. Breckenridge's charming and cozy atmosphere makes it an ideal destination for couples seeking a romantic retreat. The scenic surroundings, candlelit dinners, and relaxing spa experiences contribute to a romantic ambiance.
Adventure Seekers. For those seeking an adrenaline rush, Breckenridge offers activities like zip-lining, mountain biking, and paragliding, providing an exciting and memorable vacation.
Food and Beverage Enthusiasts. The town boasts a variety of restaurants, cafes, and pubs, offering diverse culinary experiences. Foodies can savor local dishes and drinks while enjoying the mountain ambiance.
Art and Culture Aficionados. Breckenridge has a vibrant arts and culture scene with galleries, studios, and cultural events. Visitors interested in local art, music, and theater will find plenty to engage with.
Photography Enthusiasts. The picturesque landscapes and charming townscapes of Breckenridge make it a dream destination for photographers looking to capture stunning mountain scenes and unique architectural details.
Wellness and Relaxation Seekers. Those looking for a break from their busy lives can enjoy spa treatments, yoga classes, and leisurely walks, finding rejuvenation in Breckenridge's serene environment.
Holiday Celebrators. Breckenridge hosts various festive events and celebrations throughout the year, particularly during the winter holiday season. Visitors who enjoy holiday-themed activities and decorations will appreciate the town's festive spirit.
History Buffs. Breckenridge has a rich history as a mining town, and visitors interested in history can explore its historic buildings, museums, and learn about its past.
Overall, Breckenridge's diverse offerings cater to a wide range of interests and preferences, making it a beloved destination for various types of travelers.